When fashionistas practice the freedom of dressing,
They no longer choose dressing styles to please the public,
Instead, listen to your heart,
wear what you love,
show off your femininity generously,
The ultra-short cardigan is one of their favorite items recently one.
I don't know since when, fashionistas have adopted two completely different styles in dressing styles: the super-large and super-loose oversize style and the sexy, self-cultivating ultra-short hot girl style, and it is unexpected The truth is that it is sometimes the same person who wears these two different styles.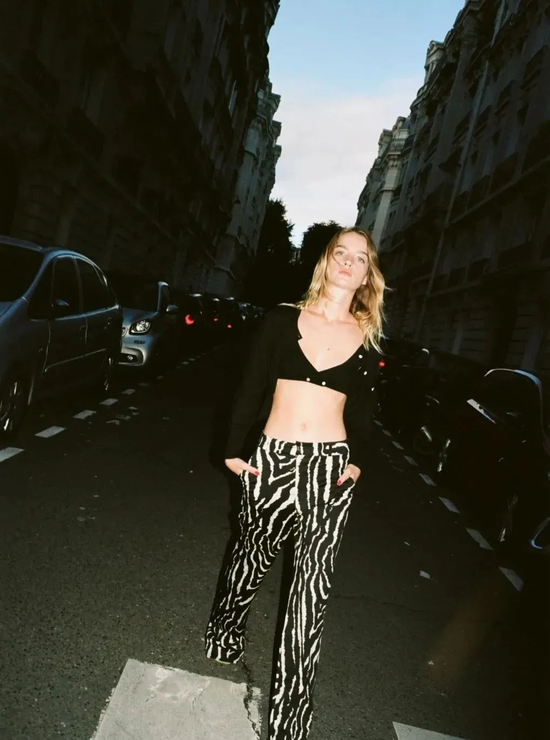 Actually not It's hard to understand, fashionistas are always pursuing casualness and chic while also wanting to show their hot girl and sexy side. After all, three-dimensional and multi-faceted girls are never constrained by style. They can be chic, handsome or sexy.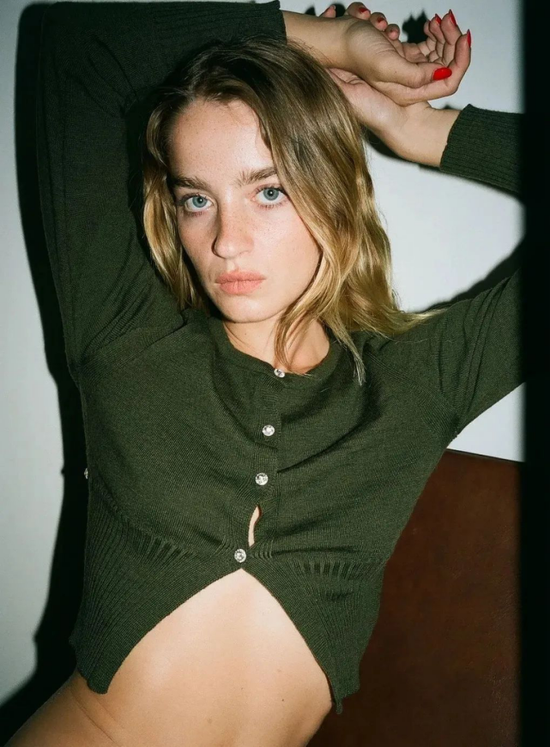 Spring is coming Warm, the temperature is rising, and the girls who prefer the hot girl style have started to go out. The sweet, spicy and cute ultra-short cardigan has become one of their recent picks. Let's take a look at the hot girls from the show to the street. How to wear our ultra-short cardigan.


Miniskirts, short tops, super short cardigans... This season's fashion week shows are marching towards the trend of getting shorter and shorter. This blue jacquard knitted cardigan from the Acne Studios 2022 spring and summer series has a slit design at the sleeves, which is sweet and cool and more romantic at the same time.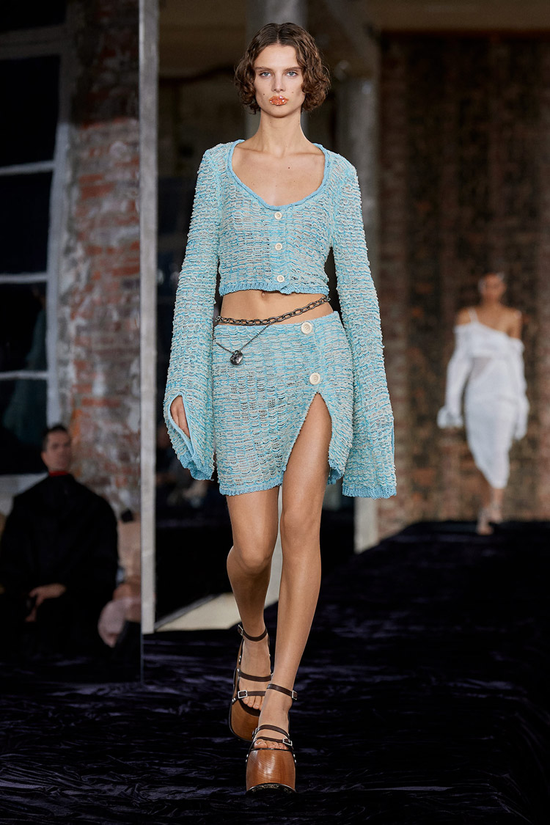 Acne Studios 2022 SS Ready-to-Wear
The ultra-short cardigan on the Blumarine 2022 autumn and winter show is even colder. The imitation fur trim design brings Y2K's retro style to this season's show.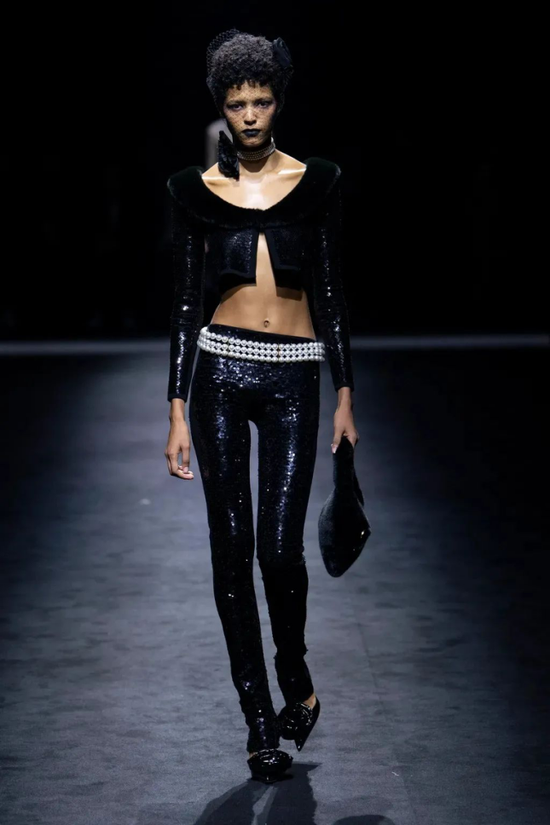 Blumarine 2022&n bsp ;FW Ready-to-Wear
Sometimes, the simpler the classic style, the better the designer's grasp of fashion and trends. The flat-weave slim cardigan on the Loewe 2022 autumn and winter show, the calm and restrained design reveals a charming waistline, and every design is just right.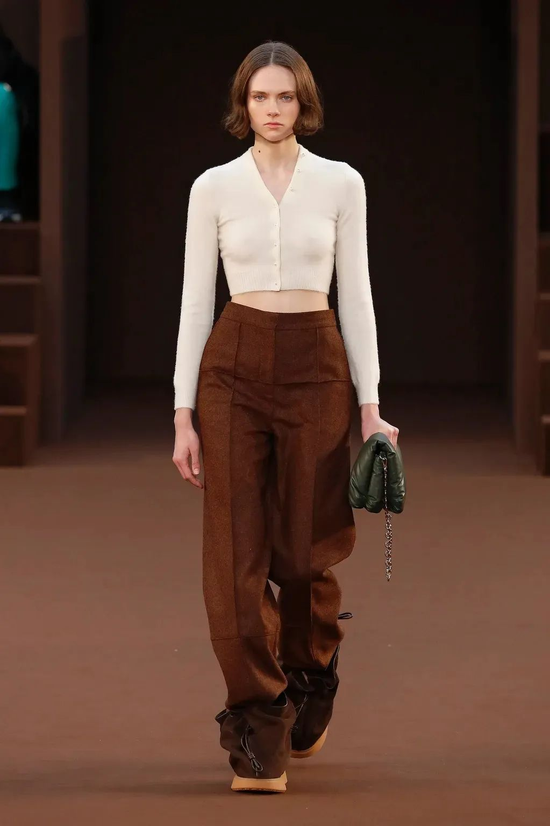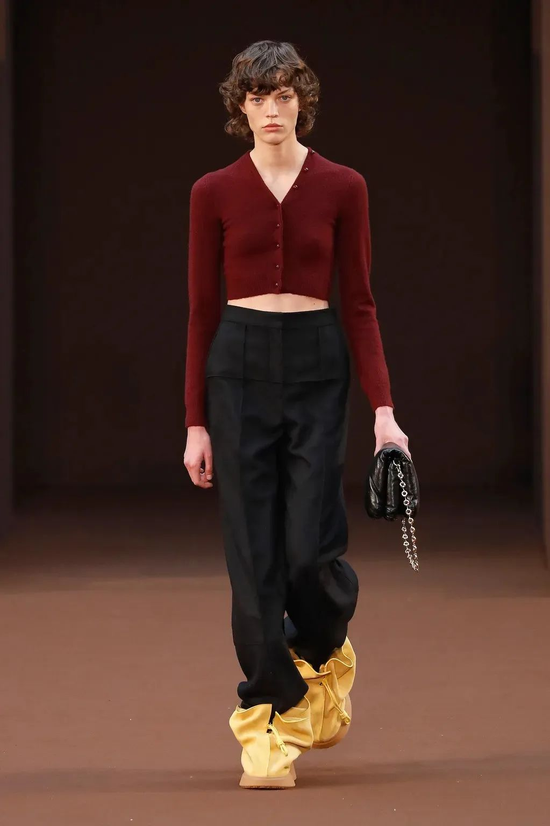 Loewe 2022 FW Ready-to-W ear
It is also an ultra-short cardigan, and Calvin Luo has put a lot of effort into buttons for autumn and winter 2022. The unique U-shaped button design is not only fresh enough, but also the bold bare upper body is an attractive highlight.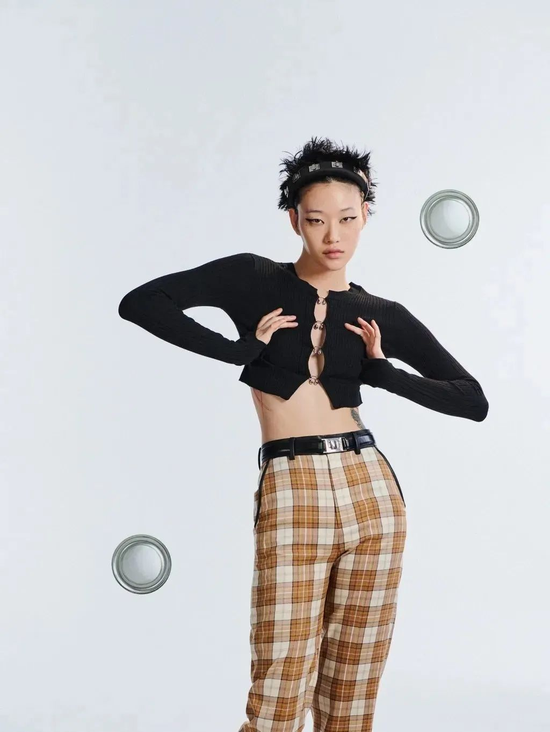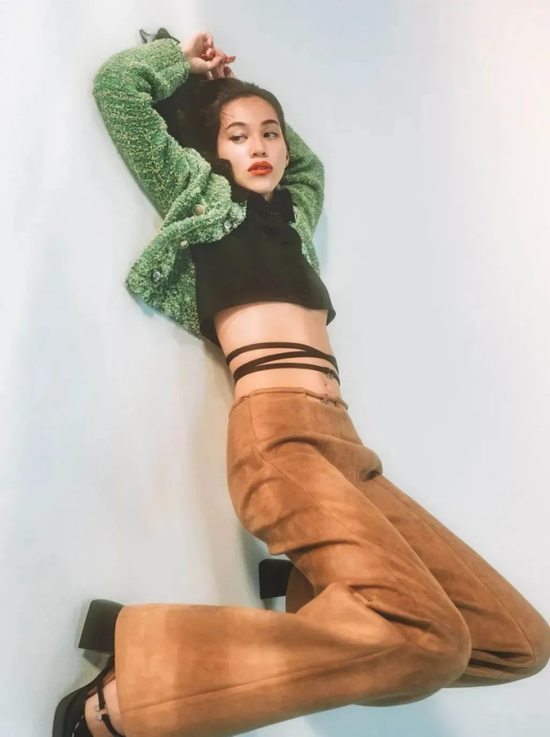 Calvin Luo 2022 FW&n bsp;Ready-to- Wear
The niche designer brand Marrknull chooses to use the hanging crystal decoration to bring a different style to the ultra-short cardigan. The cropped cardigan is so fairytale.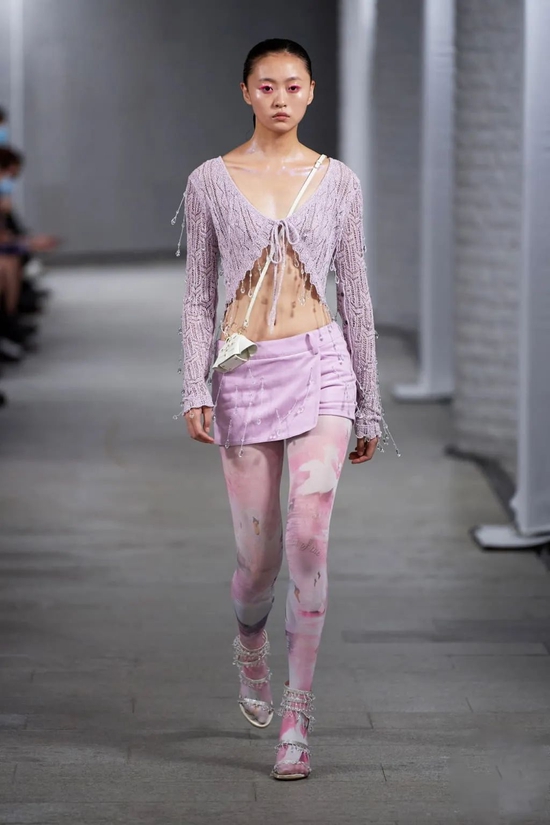 Marrknull 2022 SS Ready-to-Wear


Fashionable people who like to wear ultra-short cardigans There are many, but when it comes to who is the wild spokesperson for the ultra-short cardigan, Jennie will definitely do my part. There are about a hundred pieces of various short cardigans in her wardrobe! There are several pieces of light green! The avocado green short cardigan with one button is paired with a white knitted vest. The fresh color matching is natural and homely.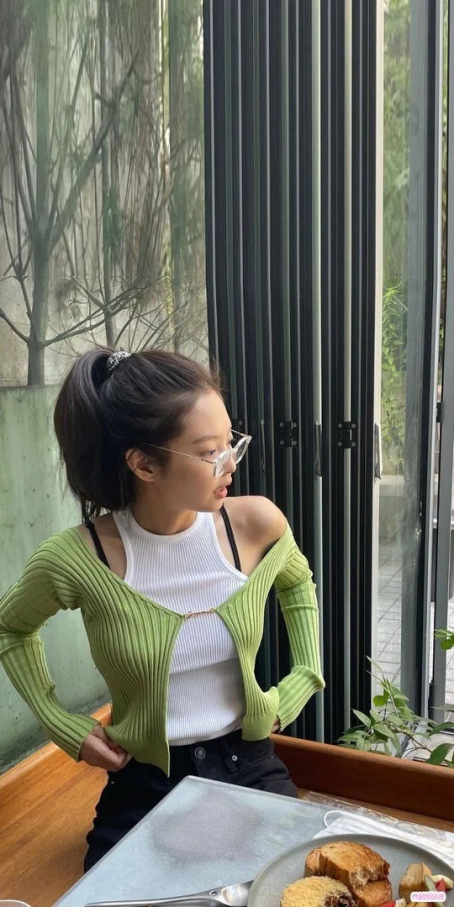 use white It is Jennie's usual operation to wear a green short cardigan inside, but she will choose different pants to change the style of each look. For example, the addition of this plaid high-waisted pants adds a touch of retro style.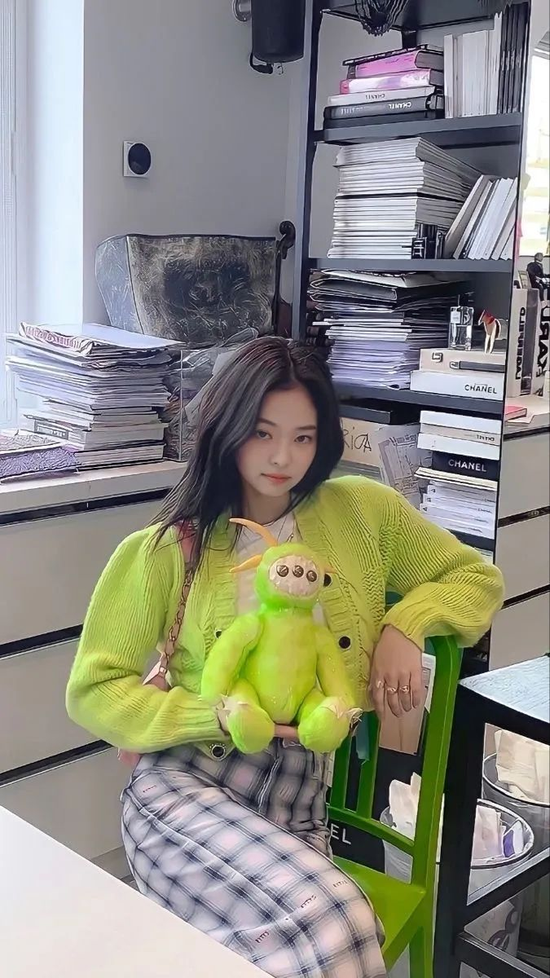 Same Green short cardigan, Jennie also has this style with wooden ears, paired with black high-waisted jeans, and the buttons of the cardigan are unbuttoned into a triangular shape, and the girl's pure desire blows to her face.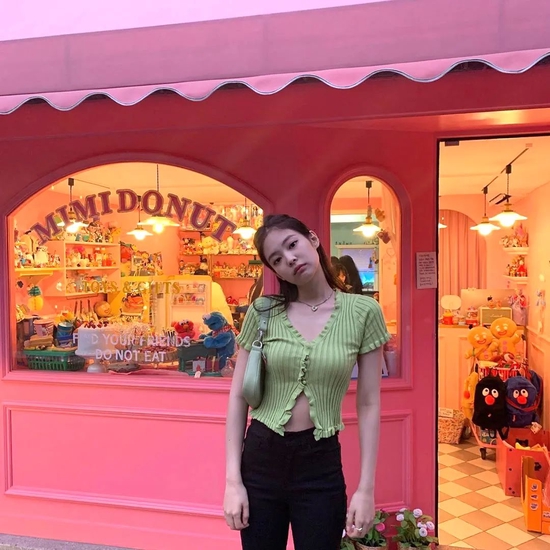 high waist The combination of jeans and an ultra-short cardigan is an unmistakable choice. Choose a French-style ultra-short cardigan like Jennie. The regular hollow pattern and the wooden ear design on the hem make the whole look more sweet and romantic .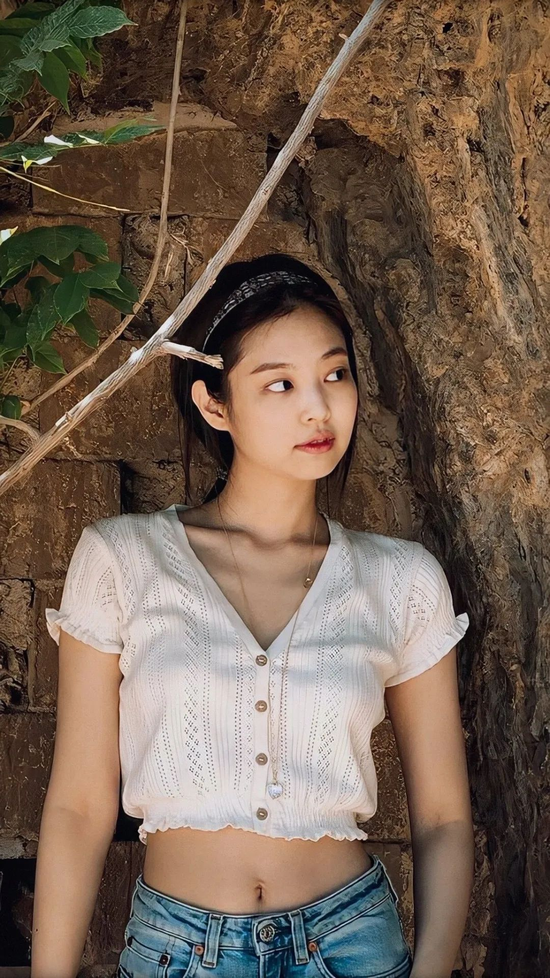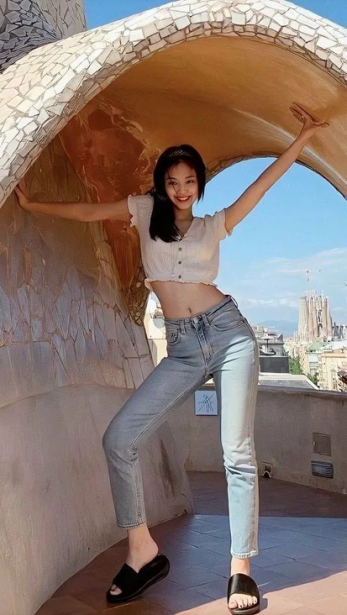 In addition to choosing short cardigan styles, there are more designs Feeling, you can also improve the sense of luxury by changing the interior. The oversized bow-knot tube top suspender is full of style, and it is very elegant when paired with a soft and elegant purple cardigan.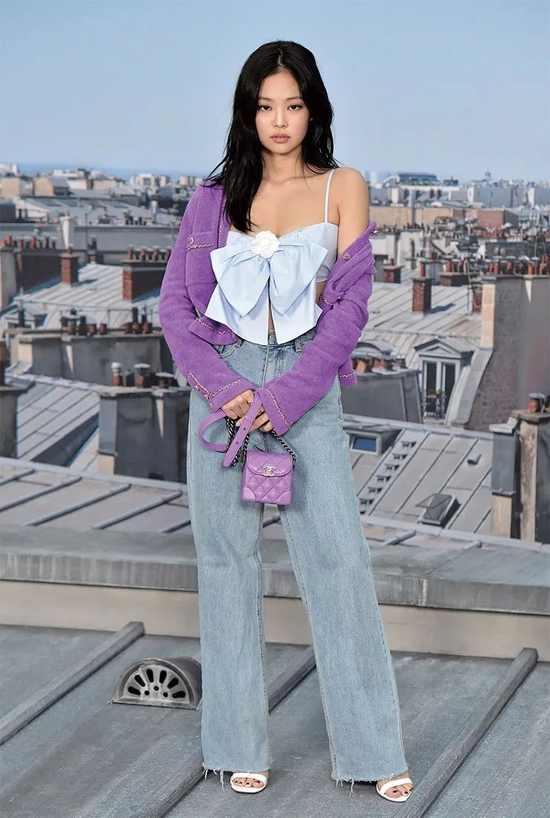 If you don't want to spend time on matching, you can also wear a whole cardigan suit directly. Jennie likes to wear this kind of suit very much. She can win a lot without too much effort.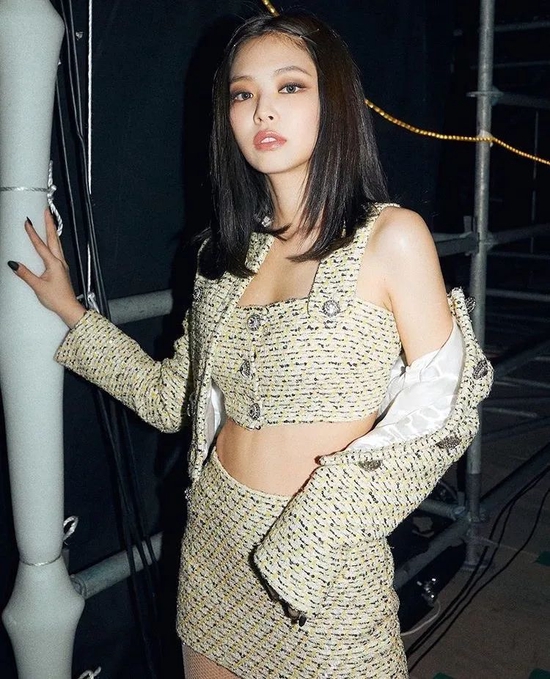 Mohair The light yellow short cardigan is matched with the same color knit skirt, and a pair of oversized retro sunglasses, the cool vintage style is easy to grasp.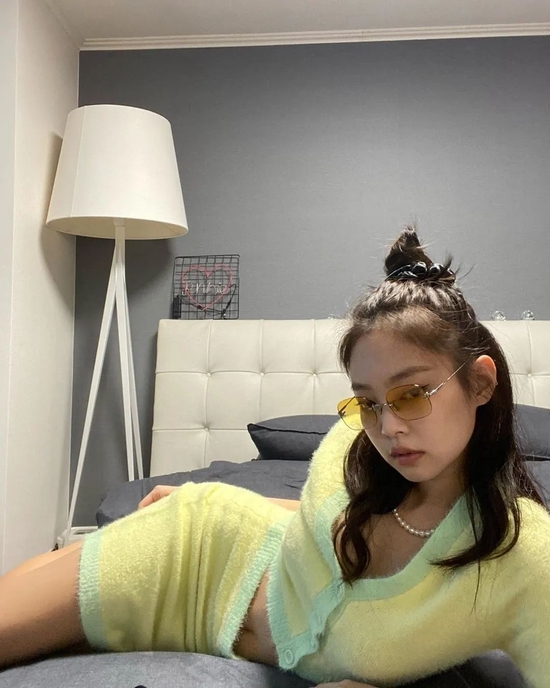 Short cardigan The key point is that the short cardigan can be used to show off the ant waist, thereby elongating the visual proportion and making people look slimmer and slender, and the shorter the cardigan, the greater this effect will be.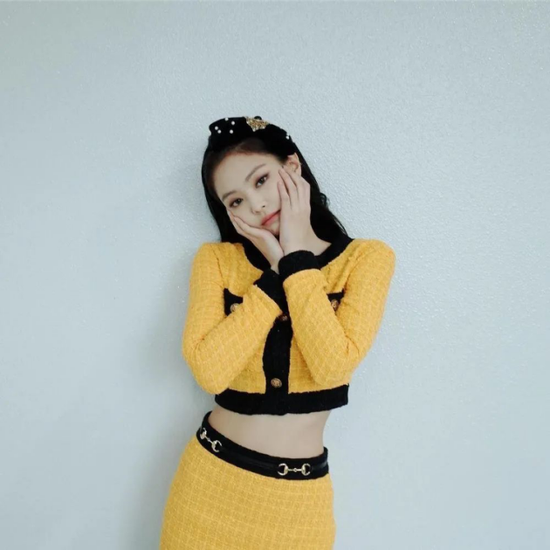 Jennie deep Knowing this truth, the ultra-short blue and white checked cardigan is paired with the same checkered skirt, which is full of elegance. This figure is really enviable.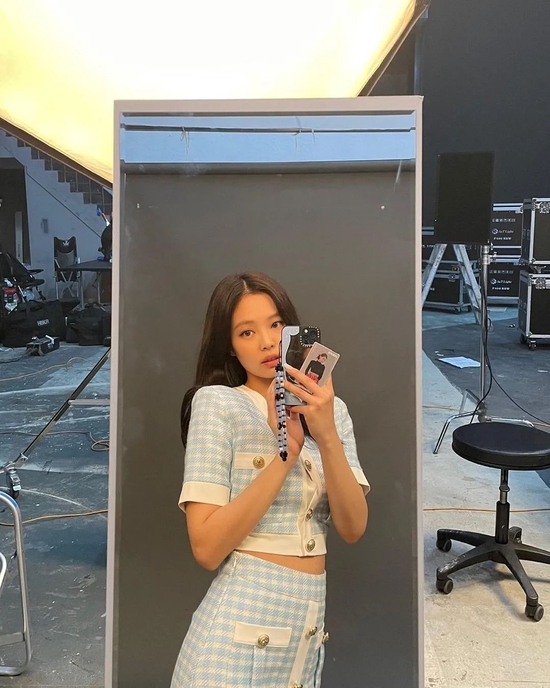 It is actually very simple to wear an ultra-short cardigan with a hot girl style. Just a skirt. Bold fashionistas can choose an ultra-short cardigan like Kendall to button up and wear it alone, paired with low-waist jeans, which is simple but extremely fashionable.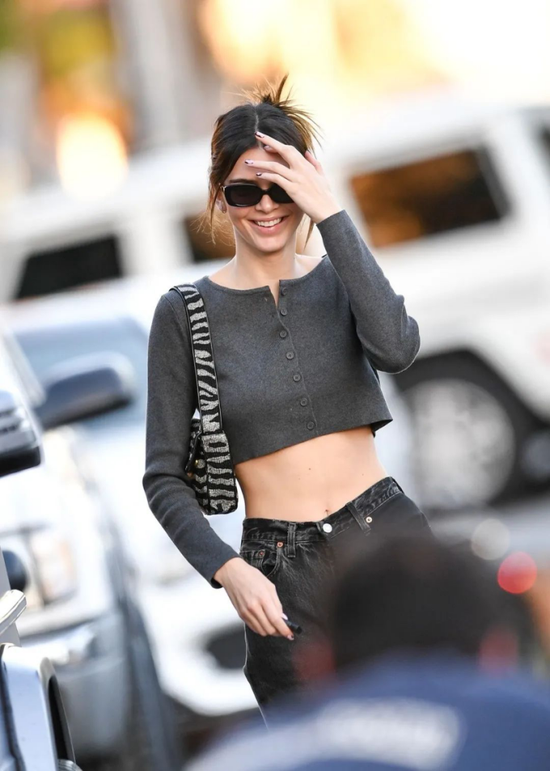 more bold You can also choose a super short cardigan with a large neckline, which naturally reveals a proud figure. Who doesn't love this healthy hot girl style?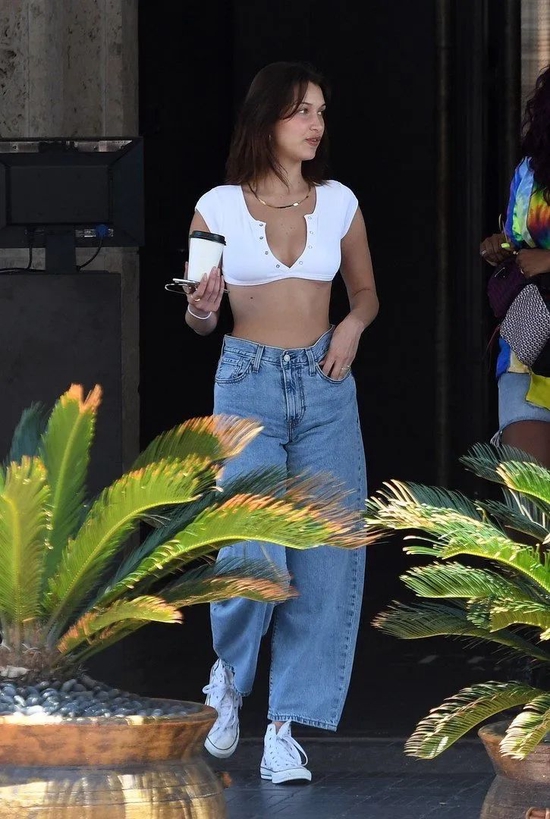 If you think It is too ordinary to match with jeans. You can also choose a more design style for the bottoms like Kendall. The same ultra-short cardigan, Kendall's outfit looks more personalized.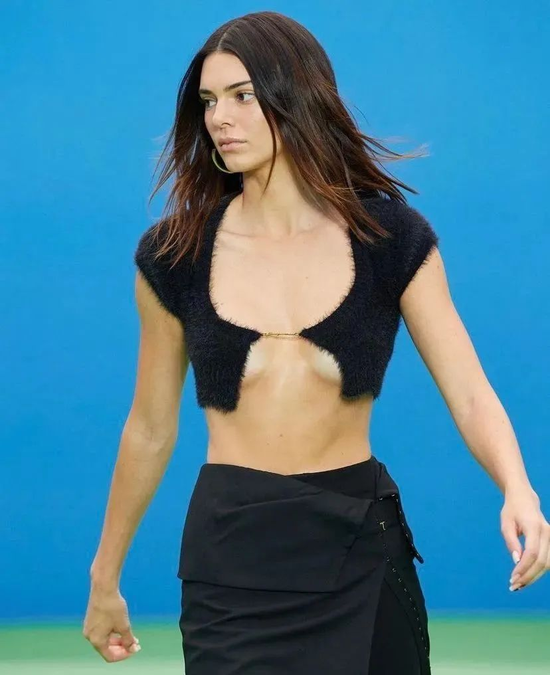 super short The allure of the Spice Girl style of the cardigan is the confidence and sensuality of a woman through just enough nudity. Girls have a superior figure through a self-disciplined and healthy lifestyle, so let us show our most beautiful selves openly.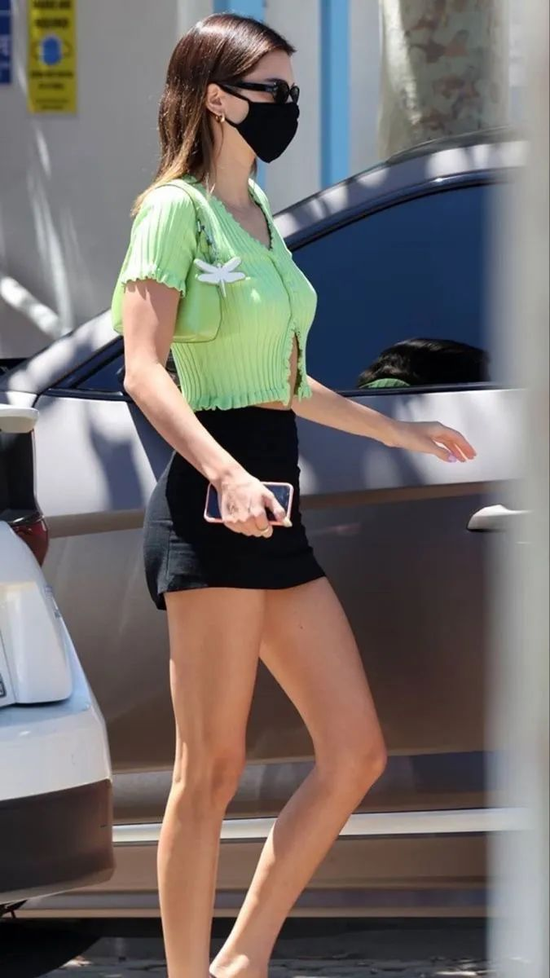 refuse to be stared
refuse Be Defined
Girls just have to be happy being themselves!